The Voice of the Permian Basin
Serving the oil & gas industry of West Texas & Southeastern New Mexico since 1961
Click the above graphic to view a study of the financial contributions of the Permian Basin to the Texas State Treasury.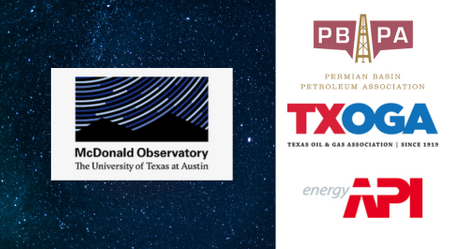 Outdoor Lighting Recommendations
A result of collaboration between members of the oil and gas industry and academia, these recommendations are targeted at operations in the Texas counties surrounding the McDonald Observatory but are equally beneficial across the industry.
The Energy Law curriculum at Texas Tech University School of Law enables students to learn the nuances of energy law from experts in the field. To find out more, visit the Tech Energy Law program now!
TTU has launched a new degree - the Master of Science in Interdisciplinary Studies in Energy. It is designed primarily for working professionals but is open to all. For more information, please click here.
Join PBPA
PBPA has an outstanding track record for being the oldest and most active association in the region. Join PBPA today!